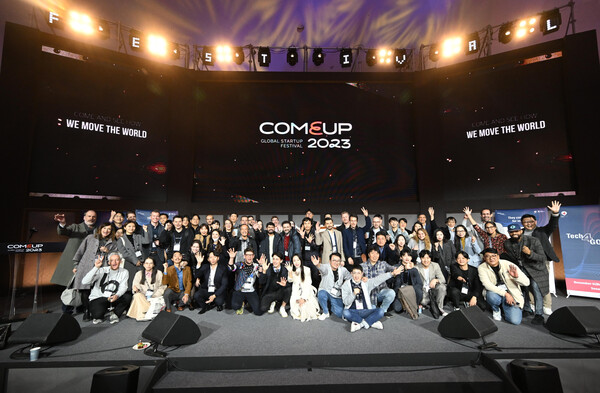 The Korea Startup Forum (Chairman Jae-Wook Park, hereinafter referred to as COSPO), the organizing organization of the global startup festival COMEUP, announced that ComeUp 2023, which was held at Dongdaemun Design Plaza (DDP) for three days from 8 to 10, attracted approximately 66,000 people. It was announced on the 13th that it had concluded successfully, recording the highest number of online and offline visitors (number of people) ever recorded.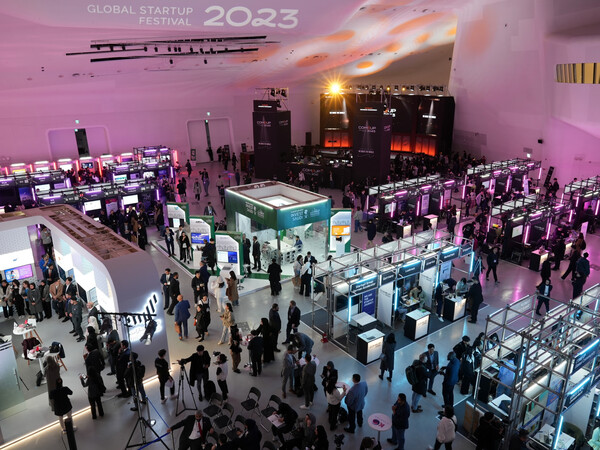 "ComeUp 2023", which celebrated its 5th anniversary this year, has achieved international growth by unfolding as a global festival where innovation ecosystem stakeholders from 35 countries at home and abroad come together. Furthermore, it laid the foundation for evolving into a platform that helps promising startups grow by further strengthening the accelerator, and showed an improved aspect by introducing new attempts such as creating a open innovation community and the establishment of a business matching system.
In total, 35 countries are participating, from Europe to Africa, including the Middle East and Asia! Lay the foundations for exchanges and cooperation with startups around the world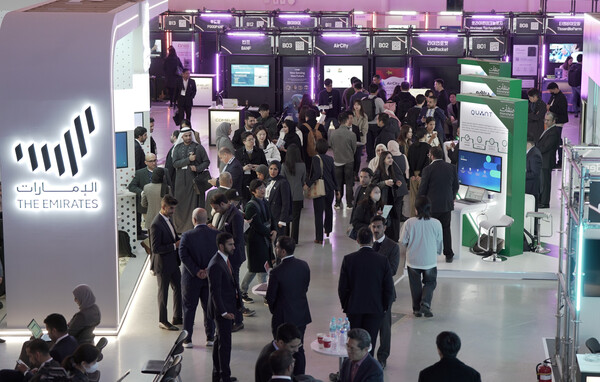 ComeUp 2023 involves startups, investors, government agencies, global enterprises, large enterprises and mid-sized businesses from 35 countries around the world, including Saudi Arabia, UAE, USA, France , Austria, Hong Kong, Senegal and Cambodia. , collaborating with the domestic ecosystem. This was important in expanding the framework of global mutual exchanges. Olivia Hervy, ecosystem director of the French startup festival "Viva Technology", Susan Marshall, director of NVIDIA, a global AI semiconductor company that recently expanded into the Korean startup market, and Howard Wright from AWS. William Bao Bean, Vice President of Startup Division and CEO of SOSV, along with global companies and related organizations such as BMW, Microsoft, the French-Korean Chamber of Commerce and the Korea International Cooperation Agency (KOICA) also participated, adding to the excitement of the festival.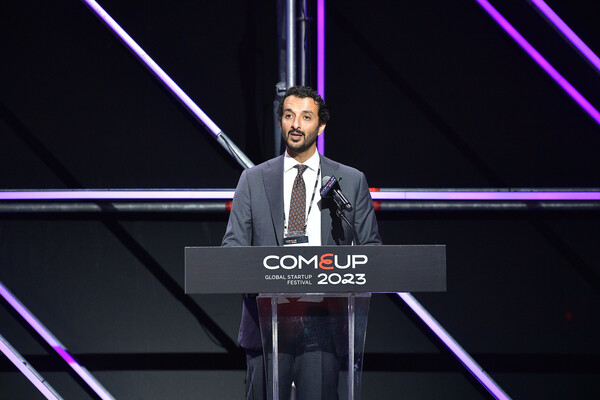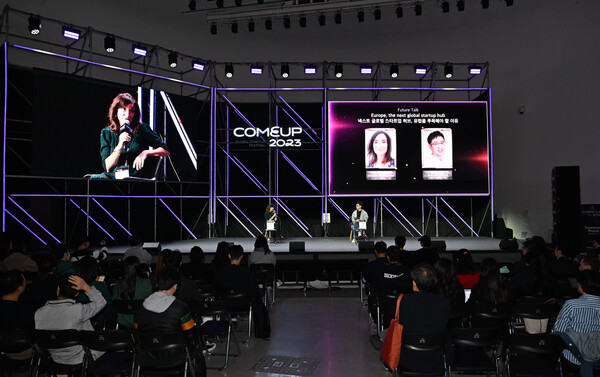 In particular, the new Global Community Zone operated booths and a presentation stage only for participating teams from 18 countries, including Saudi Arabia and the United Arab Emirates, to improve understanding of the global startup ecosystem and to expand opportunities for information exchange and cooperation. UAE Minister of Economy Abdulla Bin Touq Al Marri and Saudi Minister of SMEs and Startups Sami bin Ibrahim Al-Hussaini, who visited Korea for ComeUp 2023, attended various sessions on 8 and 9 to discuss Korea and discussions on startup cooperation continued. Additionally, startups from North America, Europe, Africa and Southeast Asia, including those from the United States, France, Senegal, Uganda, Laos and Cambodia, engaged in passionate pitching and networking activities, attracting great attention from participants who visited the site throughout the three days.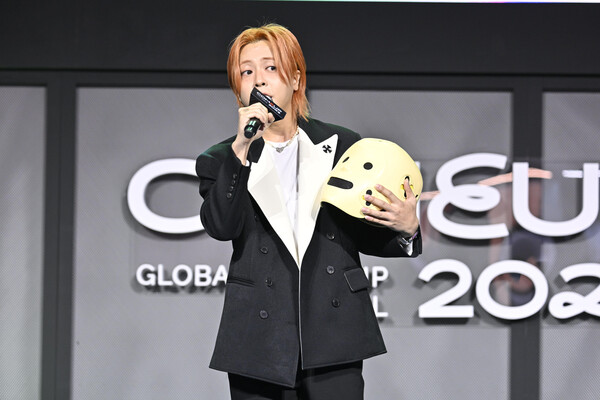 Significant presentations were also made regarding policy directions for the Korean startup ecosystem to take a leap forward in the global market. Korea Startup Forum, Asan Nanum Foundation, D-Camp and Startup Alliance organize "2023 Startup Korea!" The session "Policy Proposal Presentation: Research on Global Opening of Korean Startup Ecosystem" was held to diagnose the level of global opening of Korean startup ecosystem and suggest practical policy directions.
Solidarity with the "real" voices of startup entrepreneurs! Strengthen open innovation among large and medium-sized businesses!
The "Future Talk" program, a conference session, received favorable reviews as domestic and foreign entrepreneurs told honest and bold stories based on concerns they had not spoken about before. Starting with singer Geolpak, who appeared on stage as Park Ji-won, CEO of lifestyle platform Syndromes, around 70 people, including Socar CEO Park Jae-wook, Lunit Chairman Baek Seung-wook, Vice President of Law and Corporations Jeong Jae-seong, Hive Kim Tae-ho, COO, and Klaus Wehage, CEO of 10X Innovation Lab. Domestic and foreign speakers talked about each stage of startup growth, such as "The world is different after IPO", "There is no failed exit, only each person has their own path", "Going beyond regulations towards the path to real growth", "Creating a global startup in a developing country", etc. We have won the sympathy of visitors by sharing various concerns and experiences on the major issues at hand.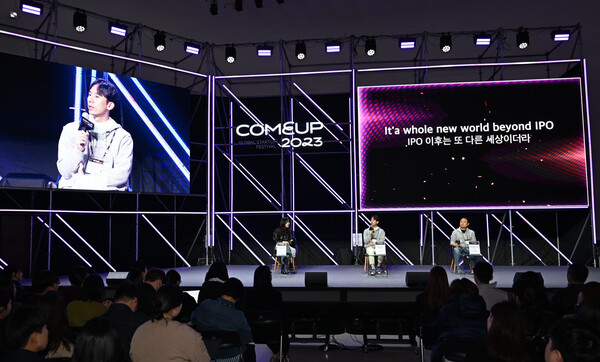 Additionally, Microsoft, Rutten Technologies, etc. had in-depth discussions sharing insights on the latest technology issues related to GPT Chat and Generative AI, which have been hot topics in the industry since the beginning of this year.
The second day, organized as "Open Innovation Day" to commemorate the 20th anniversary of the birth of the concept of open innovation, attracted attention with the participation of startups, large companies looking for new innovations and global companies. The session, which opened with the theme "Open Innovation 2.0: 20 years of diagnosis and new transition", by Lee Jong-hoon, CEO of Explo Investment, Lee Seong-hwa, Managing Director of GS Retail, Shin Seong -woo, general manager of Hyundai Motor Company and Kim Joo-hee, team leader of CJ Investment, highlighted the importance of Google's support for women entrepreneurs. , Shinhan Futures Lab Japan and Shinhan Venture Investment guidelines for startups preparing to enter the Japanese market were discussed. In addition, it presents cases of successful collaboration between global companies such as NVIDIA, Startup Junkie, Naver Cloud, Kyobo Life Insurance, Eve Jari, Modusign and Avery, as well as large, medium and small companies and startups, raising the possibility to discover new growth drivers in the future. raised expectations.
"ComeUp" evolves beyond an event to become a platform for global startup growth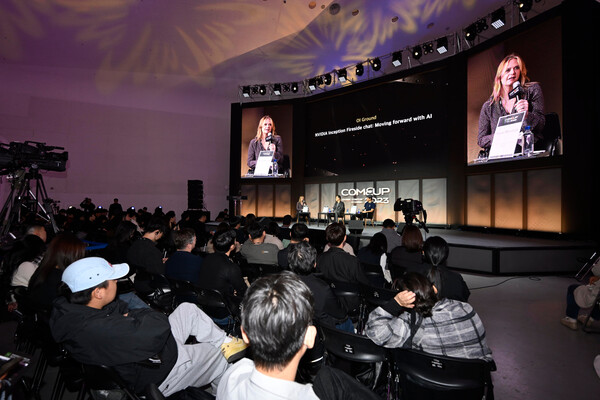 COMEUP Stars 2023, which completely revamped the startup selection and mentoring program with the aim of discovering and nurturing early-stage companies, also ended the fierce race for pitches with this event. About 80 teams, including Academy League, Rookie League and Rocket League, for initial (preliminary) startups introduced for the first time this year, presented passionate pitches. In particular, the throws during the finals and finals of the Rookie League, which took place in a tournament format, increased the tension and made people sweat. I made him hold it. At the "Come Up Stars 2023 Awards" held on the last day, 10 companies were selected as excellent pitch teams: △Lansik △Market of Materials △Let's Go for the Stars △Stamden △Agmo △All My Tour △Intech Medi △Floyd △ Hopae △Home Check Among these, Intechmedi achieved the feat of being selected as the best company after extensive preliminary and on-site evaluations.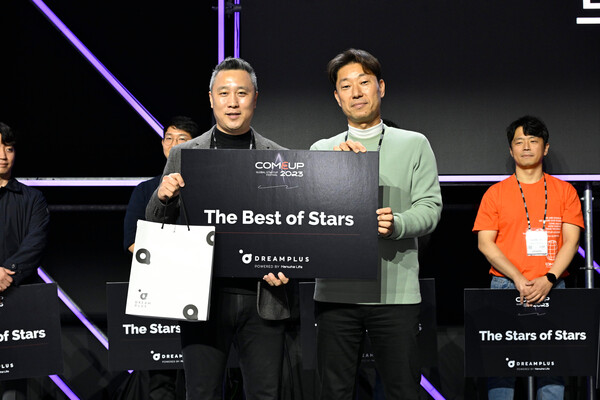 Additionally, the company has strengthened its role in promoting investments by continuously connecting startups and investment companies through the online business matching platform which has been operational since the beginning of the year. In line with its title as a global startup festival, it has increased online and offline dating opportunities between both parties without restrictions of borders, time or space, and as a result, around 1,000 matchmaking cases preliminary and on-site business results have been achieved. Business correspondence will continue even after the event ends.
Seongjin Choi, Executive Chairman of ComeUp 2023, said: "The total number of visitors to ComeUp 2023 has increased, but it is particularly encouraging to see that the number of on-site visitors and global participants has increased significantly. » He added: "As we have taken a real leap forward as a global festival that connects the global startup ecosystem, we will continue to promote the startup ecosystem in the future. » "We will continue to serve as a means of expansion," he said.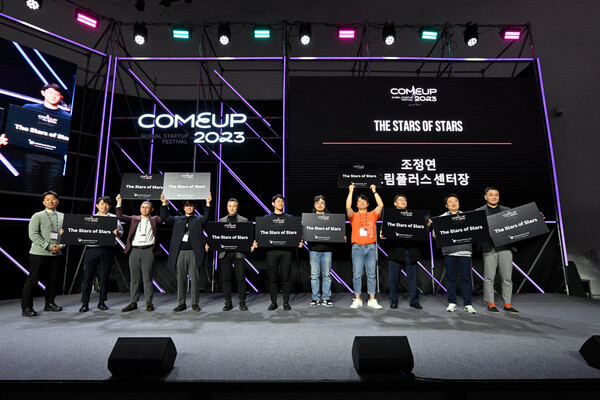 Meanwhile, Come Up 2023 will be available to watch again via the Come Up YouTube channel at a later date.