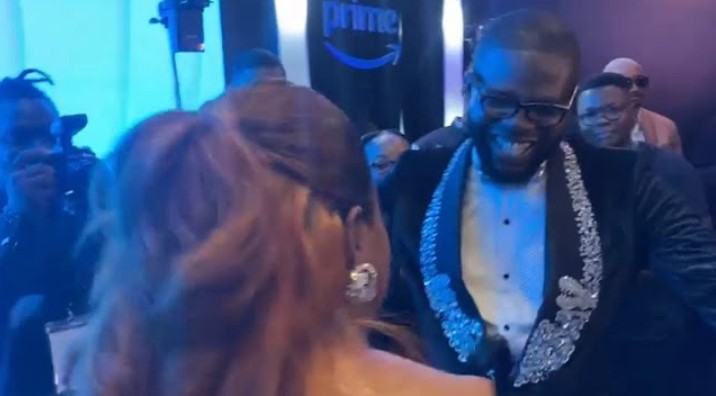 It was a night of celebration and reunion for Nollywood producers and ex-partners Funke Akindele and JJC Skillz at the premiere of their film She must be obeyed. many celebrities and fans came to support the project.
Funke Akindele and JJC Skillz, who were once romantically involved but parted ways amicably, showed no signs of bitterness or resentment as they kissed and danced together on the red carpet. They also praised each other's work and expressed gratitude for the opportunity to collaborate again.
A captivating five-part miniseries delving into the intriguing world of fame and secrets, the series premieres exclusively on Prime Video on September 29.
With a stellar cast led by Funke Akindele, Lateef Adedimeji, Nancy Isime, Akah Anani, Patience Ozokwo, Mike Ezuronye and Rachael Okonkwo, among others, this is Amazon Prime's latest offering.
Received positive reviews from critics and audiences who saw it. It is expected to be a box office success and a milestone for Nollywood. Funke Akindele and JJC Skillz have proven that they can still work together despite their past relationship and deliver a quality product that will entertain and delight viewers.
Downloaded files: