Gov. Eric Holcomb and Maj. Gen. Dale Lyles, Indiana's adjutant general, traveled to Central and East Africa this week to celebrate an early Thanksgiving with Hoosier soldiers stationed in Kenya.
More than 100 members of the Indiana National Guard's Airborne Company have been deployed to Kenya since April, with the mission of enhancing regional stability and providing base security in the Horn region. Africa as part of Operation Enduring Freedom.
According to the governor's office, Holcomb and Lyles shared a Thanksgiving meal with Indiana soldiers at Camp Simba and spent more time with Hoosiers on base.
They also received official updates on the Pentagon's year-long joint mission for citizen-soldiers serving in the Indiana and Oklahoma National Guards.
"Meeting the Hoosier Guardsmen stationed in Kenya and seeing their dedication to our state and country, I am reminded with pride that our freedom does not come free, and it is their dedication that fully pays the price. Indeed, we have a lot to be grateful for," Holcomb said.
The Republican governor also encouraged all Hoosiers to include the men and women serving in the Indiana National Guard next week to reflect on the things they are grateful for.
"They serve us at home in emergencies and far away when orders come in. So this year, as you gather with friends and family and celebrate your own family traditions, remember that many of our Guard families are separated from each other as they defend our values ​​and way of life," Holcomb said.
Lyles explained that while National Guard Soldiers typically serve domestically responding to natural disasters and other needs in Indiana, they are also trained for federal operations, including overseas missions. .
"Whether deployed to provide security in the Horn of Africa region, or living, working and serving part-time in Indiana, the 12,000 leading professionals in our National Guard Indiana is always preparing and executing the modern missions that protect America's interests abroad and serve our neighbors at home," Lyles said.
The costs of sending the governor and general to Africa were paid by the Indiana National Guard.
PHOTOS: Holcomb visits Valparaiso High School to celebrate its state football championship
Governor Eric Holcomb and State Representative Ed Soliday tour Valparaiso High School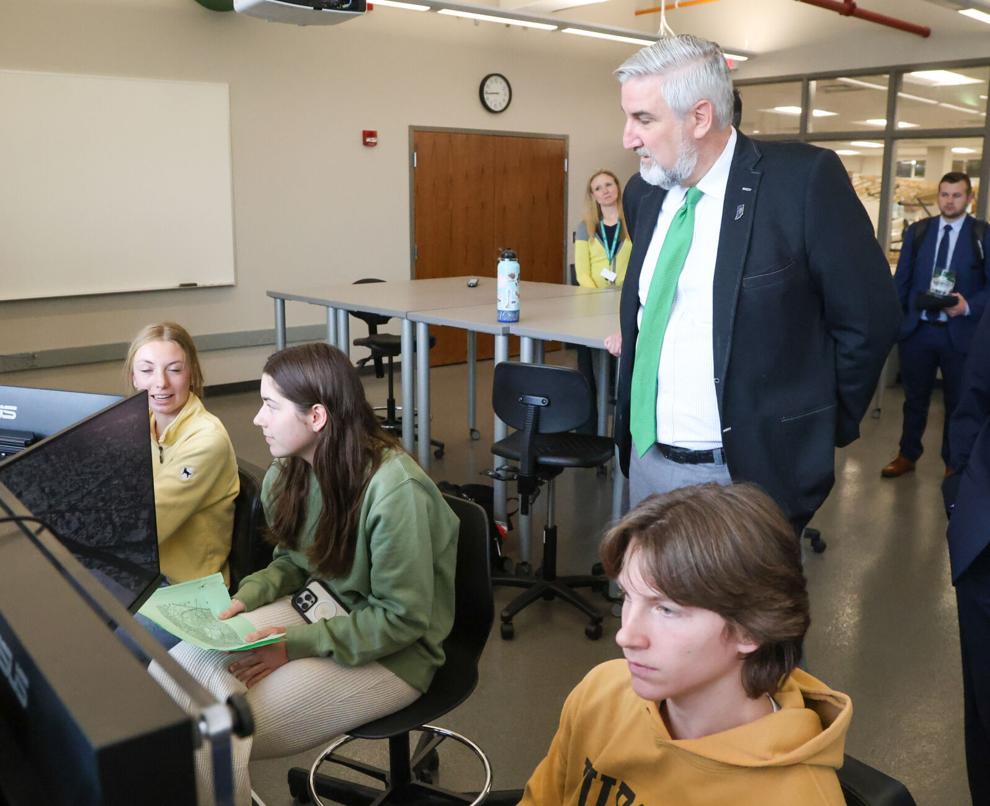 Governor Eric Holcomb and State Representative Ed Soliday tour Valparaiso High School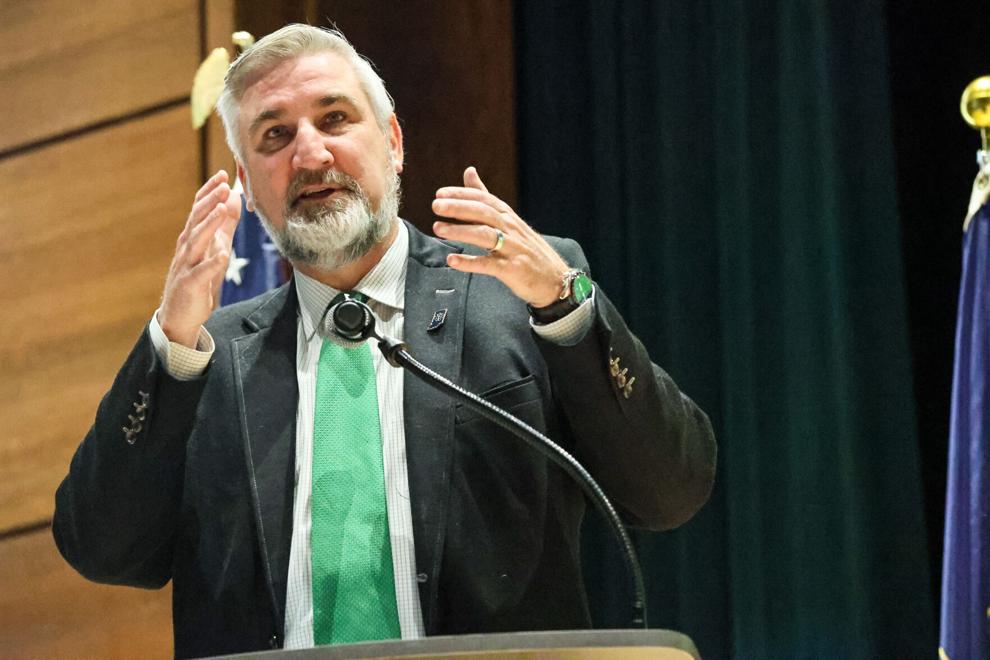 Governor Eric Holcomb and State Representative Ed Soliday tour Valparaiso High School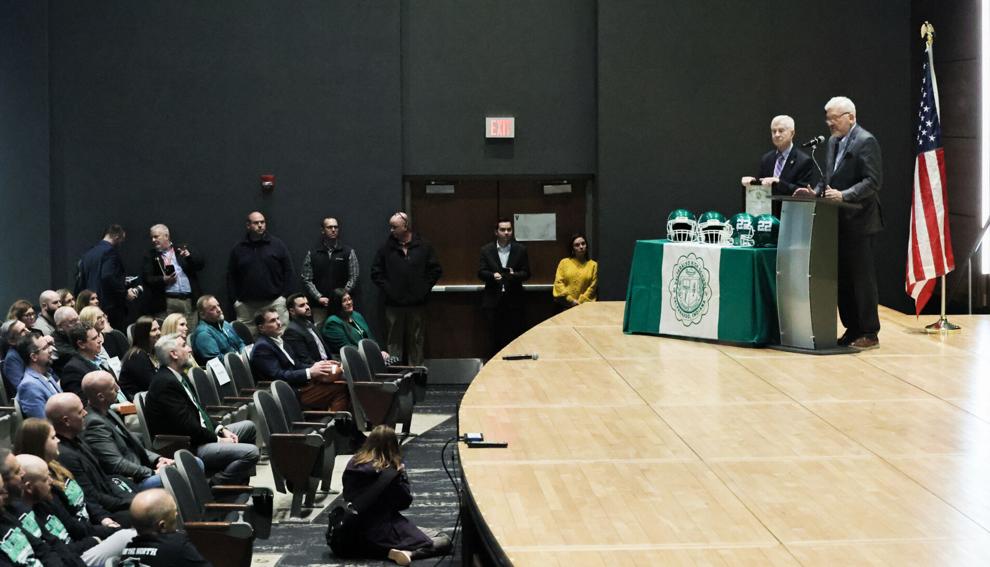 Governor Eric Holcomb and State Representative Ed Soliday tour Valparaiso High School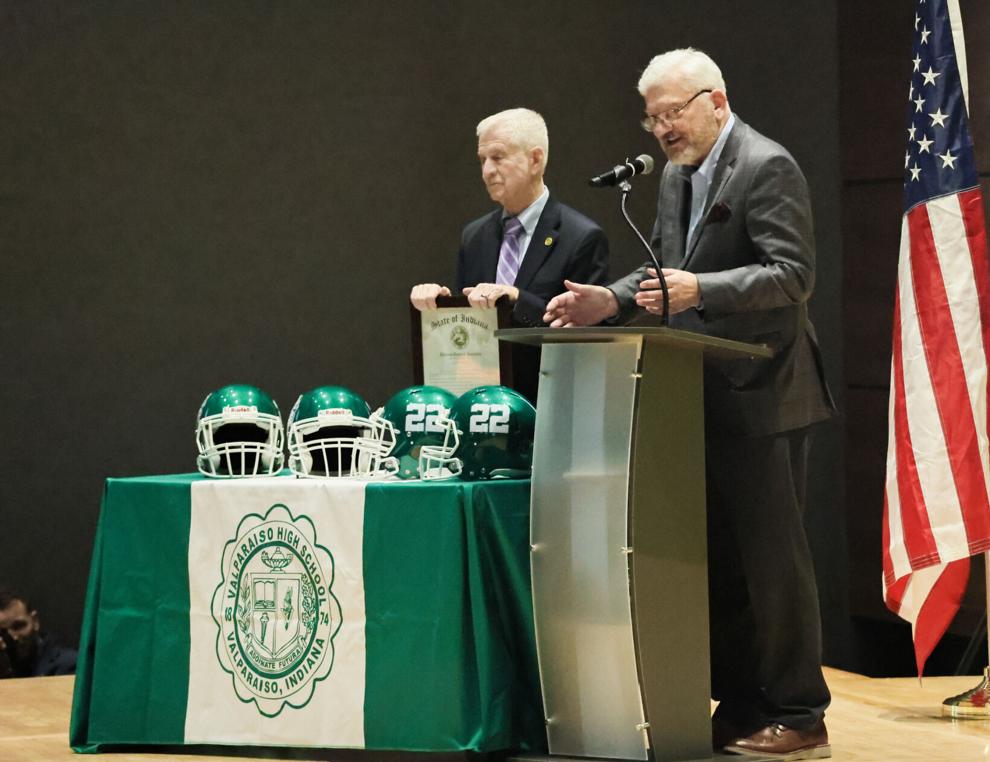 Governor Eric Holcomb and State Representative Ed Soliday tour Valparaiso High School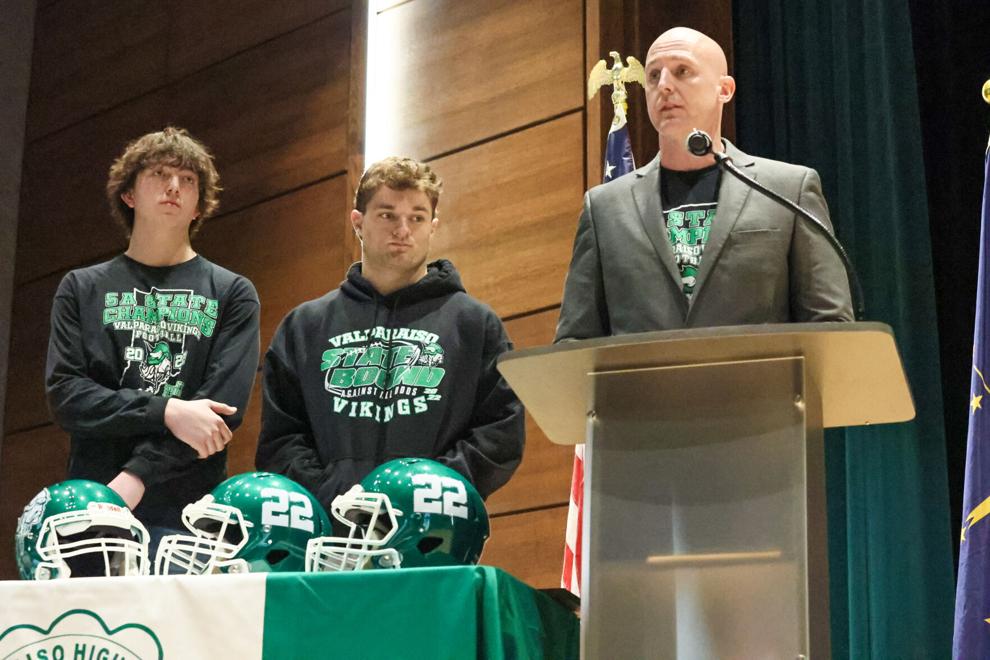 Governor Eric Holcomb and State Representative Ed Soliday tour Valparaiso High School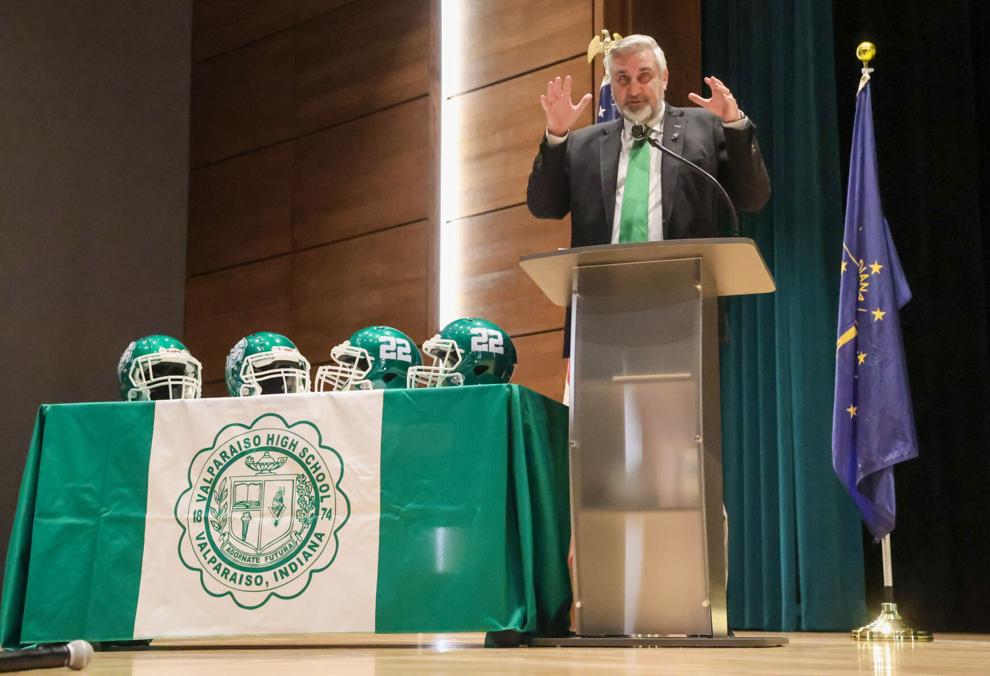 Governor Eric Holcomb and State Representative Ed Soliday tour Valparaiso High School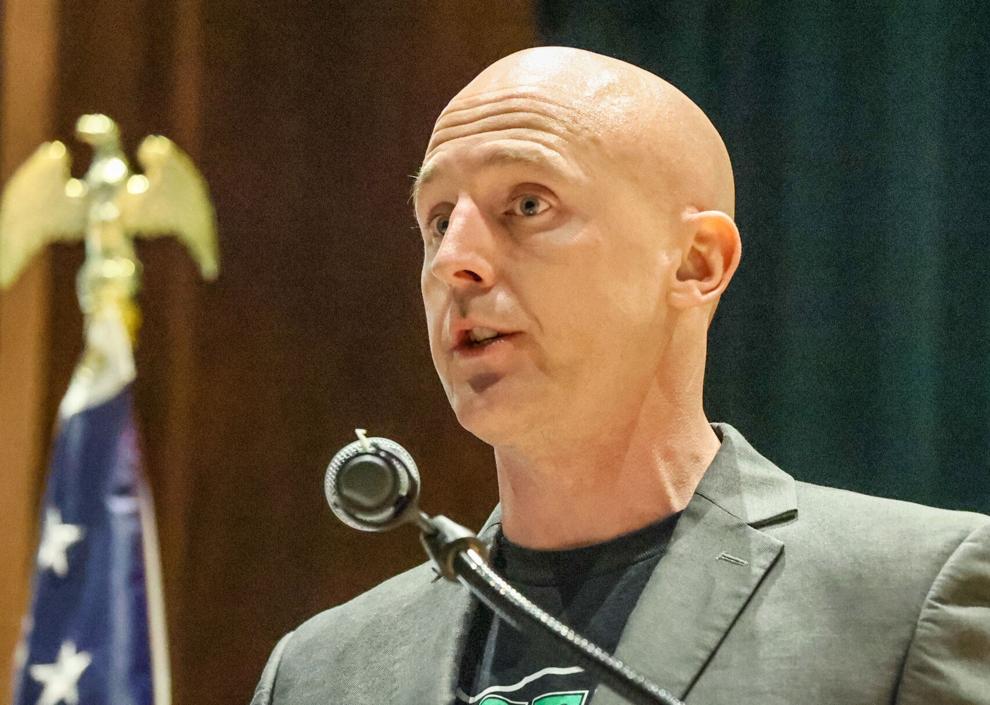 Governor Eric Holcomb and State Representative Ed Soliday tour Valparaiso High School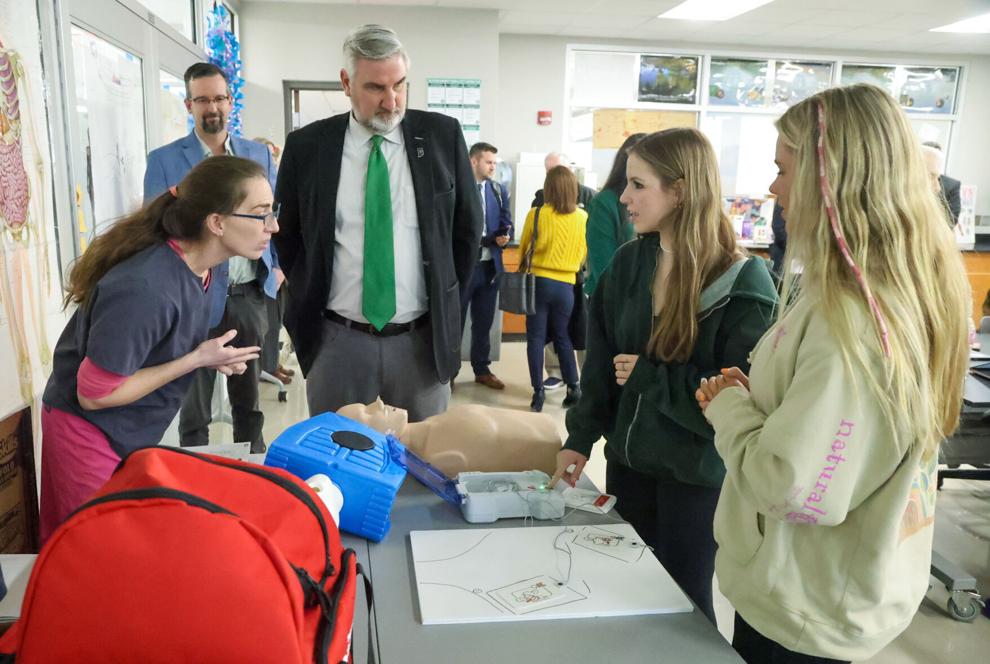 Governor Eric Holcomb and State Representative Ed Soliday tour Valparaiso High School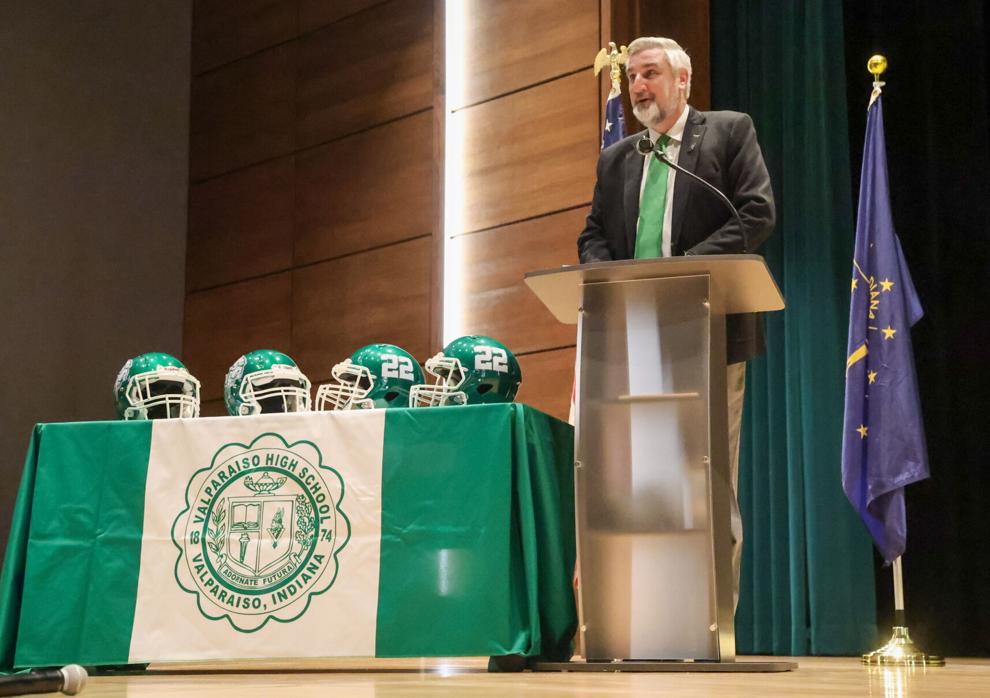 Governor Eric Holcomb and State Representative Ed Soliday tour Valparaiso High School