DUBAI, October 3, 2023 – (ACN Newswire) – Dubai is poised to take center stage in action against climate change as Dubai International Financial Center (DIFC), the world's leading financial hub in Middle East, Africa and South Asia (MEASA). region, is preparing to host the first-ever Future Sustainability Forum ("The Forum"), which will be held on October 4-5, 2023, at the Ritz-Carlton DIFC.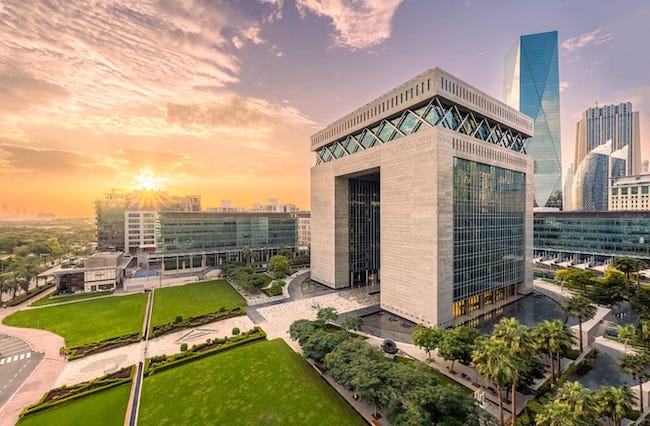 Set to attract more than 1,000 industry leaders, including more than 50 speakers, representing 30 countries, the two-day Forum will explore how the financial sector can take the lead in the fight against climate change, promote a just transition to an economy sustainable and align efforts. with the long-term goals of the Paris Agreement and the United Nations Sustainable Development Goals for 2030.
Globally, it is estimated that between $3.3 and $4.5 trillion is needed each year to achieve the 2030 Agenda for Sustainable Development. This has given rise to the sustainable debt market, which has seen growth supported by strong investor demand and the growing expectations of governments and organizations to meet their sustainability commitments.
Mohammad AlBlooshi, Managing Director of the DIFC Innovation Hub, said: "We are delighted to welcome over 1,000 global leaders to the inaugural Dubai and Future Sustainability Forum. The Forum will focus on mobilizing sustainable finance and innovation by connecting industry leaders, investors, technology disruptors and policy makers, and help channel investment flows between the North and the south of the planet, in order to accelerate climate action. Our mission is clear: we want to pioneer change, foster collaboration and ensure that the financial sector is at the forefront of change. sustainable practices. »
The Forum's agenda supports COP28's four-pillar plan to accelerate the transition, address climate finance, focus on adaptation to protect lives and livelihoods, and make COP28 fully inclusive.
In addition to keynote speeches from HE Essa Kazim, DIFC Governor; and Arif Amiri, Managing Director of DIFC Authority; The speaker list will include prominent leaders, including a fireside chat with HE Mariam bint Mohammed Saeed Hareb Almheiri, Minister of Climate Change and Environment of the UAE and the Honorable Quincia Gumbs-Marie, Minister of sustainability, innovation and the government environment. from Anguilla.
Dr Ayesha Alnuaimi, Director of DEWA's Solar Innovation Center and Amal Larhlid, Sustainability Partner at PwC; Florence Bulte, Chief Sustainability Officer of Chalhoub Group and Rajesh Garg, Group Chief Financial Officer and Chief Sustainability Officer of Landmark Group; will speak for the business sector.
The forum is a key platform to discuss the theme of environmental conservation and private investment, which will be presented by a distinguished panel of speakers including Ghiwa Nakat, Director of Greenpeace MENA; Laila Abdullatif, Managing Director of Emirates Nature – WWF; Dr Abid El Moubadder, Managing Director of Emirates District Cooling; Satya Tripathi, Secretary General of the Global Alliance for a Sustainable Planet; Matt Brown, Director of Sustainability, Expo City Dubai; Thomas Bosse, head of the carbon unit, Neom and Shivam Kishore, senior advisor at the United Nations Environment Program.
Representatives from the financial sector include Nader Albastaki, managing director of the Dubai Future District Fund; Suhail Bin Tarraf, Group Chief Operating Officer of First Abu Dhabi Bank; Vijas Bains, Group Sustainability Director, Emirates NBD; Simon Thompson, chief executive of the Chartered Banker Institute; Shargiil Bashir, Chief Sustainability Officer, First Abu Dhabi Bank and Nameer Khan, Founder of FILS and Chairman of MENA Fintech Association.
The Future Sustainability Forum will also highlight the UAE's sustainable practices, particularly within the financial ecosystem, by inviting global experts to connect, collaborate and share ideas to accelerate the global transition to a low-cost future. carbon emissions and resilient to climate change. Roundtables and sessions include: "Helping businesses integrate ESG into their organizations"; "Empowering businesses to plan their path to net zero"; "Unlocking the potential of ESG-driven innovation"; "Fostering sustainable entrepreneurial ecosystems"; and "Transforming capital to drive the transition to a low-carbon economy".
At the heart of the DIFC's agenda in the run-up to COP28, the inaugural Future Sustainability Forum, once again demonstrates the Centre's commitment to playing a leading role in promoting COP28 priorities, in line with DIFC's chairmanship of the Dubai Sustainable Finance Working Group (DSFWG), established in 2019.
To register for the Future Sustainability Forum, visit: www.futuresustainabilityforum.com.
About Dubai International Financial Center
Dubai International Financial Center (DIFC) is one of the most advanced financial centers in the world and the leading financial center in the Middle East, Africa and South Asia (MEASA), which includes 72 countries with a population of approximately 3 billion and an estimated GDP. of 8,000 billion dollars.
With almost 20 years of experience in facilitating trade and investment flows in the MEASA region, the Center connects these fast-growing markets to the economies of Asia, Europe and the Americas via Dubai.
The DIFC is home to an internationally renowned independent regulator and a proven judicial system with an English common law framework, as well as the region's largest financial ecosystem, made up of more than 39,000 professionals working across more than 4,900 registered companies active, which constitutes the largest and most diversified pool. of industrial talent in the region.
The Centre's vision is to drive the future of finance through cutting-edge technology, innovation and partnerships. Today, it is the global hub for the future of finance and innovation offering one of the most comprehensive FinTech and venture capital environments in the region, including cost-effective licensing solutions, adapted regulations, innovative acceleration programs and financing for the start of the growth phase. -UPS.
Featuring a variety of world-renowned retail and dining venues, a vibrant arts and cultural scene, residential apartments, hotels and public spaces, DIFC continues to be one of the world's leading business and entertainment destinations. Dubai's most sought-after lifestyle.
For more information, please visit our website: difc.ae, or follow us on LinkedIn and Twitter @DIFC.
For media inquiries, please contact:
Omar Nasro
ASDA'A BCW | +9714 4507600
omar.nasro@bcw-global.com
Rasha Mezher | Dubai International Financial Center Authority
Consultant, Marketing and Corporate Communications
+9714 3622451
t-rasha.mezher@difc.ae