Ken and Nan with Julie and Clyde went on safari with professional photographer Randy Hanna in Kenya in September 2021. Kenya is Randy's second home and we took them to visit the elephant-rich Amboseli National Park and the Masai Mara's Mara North Conservancy.
After their safari with Randy in Kenya, they wanted to add a few more days, so we added time in Loisaba Conservancy, Kenya, then they hoped to go to my Tanzania and explored the Ngorongoro Crater World Heritage Site, the wonderful Mahale Mountains filled with chimpanzees. away from western Tanzania and ending on the beaches of the island of Zanzibar.
It's safe to say that Ken and Nan had a fabulous time on their safari in Kenya and Tanzania.
-Distrust
From Ken and Nan:
"'Recovery' is defined as "the return to a normal state of health, mind, or strength." We are home and back to our normal routine. But our time in Africa left such an indelible impression on us that we will never fully recover mentally. Every day I think about our trip. For that, I am so grateful to you, Randy, Julie/Clyde and every person, place and event we experienced.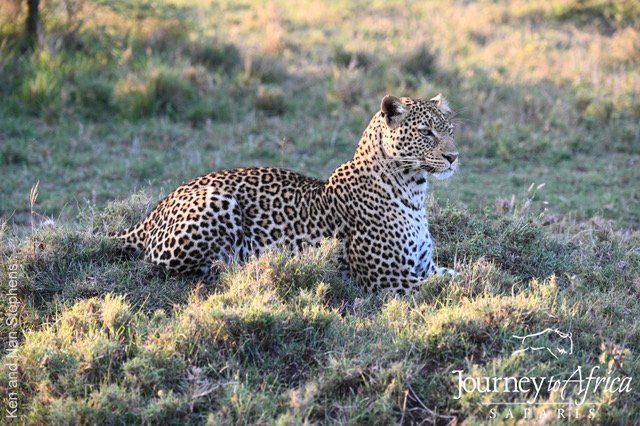 Where to start with safari stories? Every day was filled with action, new experiences and adventures, especially for us newbies. Starting our trip with Randy (the teacher), Julie and Clyde… learning about safari and chronicling it with a camera… was the perfect intro. We all got along wonderfully, sharing many meals, chores and laughs. Randy was the perfect host. All of our guides were friendly, knowledgeable and professional. We enjoyed them all immensely and would not hesitate to recommend any.
Some of our favorite memories:
-Mid-morning breakfasts in the bush after three hours of animal tracking and photography.
-"Bush sundowners" (gin 'n tonics) every evening at dusk after tracking and photographing the animals.
-Our encounter with the elephants at Elephant Pepper camp. One night we woke up to an elephant eating tree leaves five feet from our heads. We felt its movement through the canvas of the tent.
-Get close to the elephants as they crossed the Amboseli mudflats towards the water. (Tortilli Camp)
-Listening to Randy's past experiences and recapping ours over the many wonderful meals.
-Discover the life of the Masai from our guides and camp staff, then experience it through visits to the Masai complexes. ( Entamanu Ngorongoro)
-Takeoffs and landings on rural dirt airstrips aboard seven passenger bush planes.
-See the changing African landscape from 10,000 feet.
-An afternoon of swimming in the warm, crystal clear waters of Lake Tanganyika from the dhow, 1.6 km offshore.
-Listening to the Bush Pigs in front of our tent at night in Mahale ( Greystoke Mahale).
-Trekking through the Mahale forest in search of chimpanzees, soaking our clothes in sweat.
-Two hours of close interaction with the chimpanzees as they wandered around our Mahale camp (a magical experience). Mahale was by far our favorite lodge. It was the boat ride, the lakeside location, the small size, the rustic remoteness and Butati that elevated Mahale above the rest. We felt more immersed in nature, with very little separating us from life in the jungle.
-Our connection with KaKae and Butati, hoping to maintain some sort of connection in the future.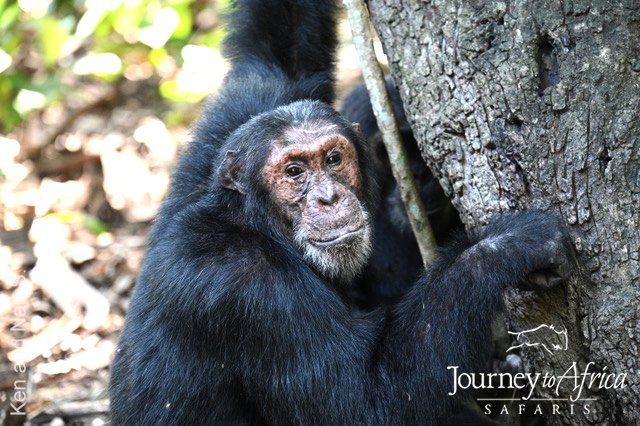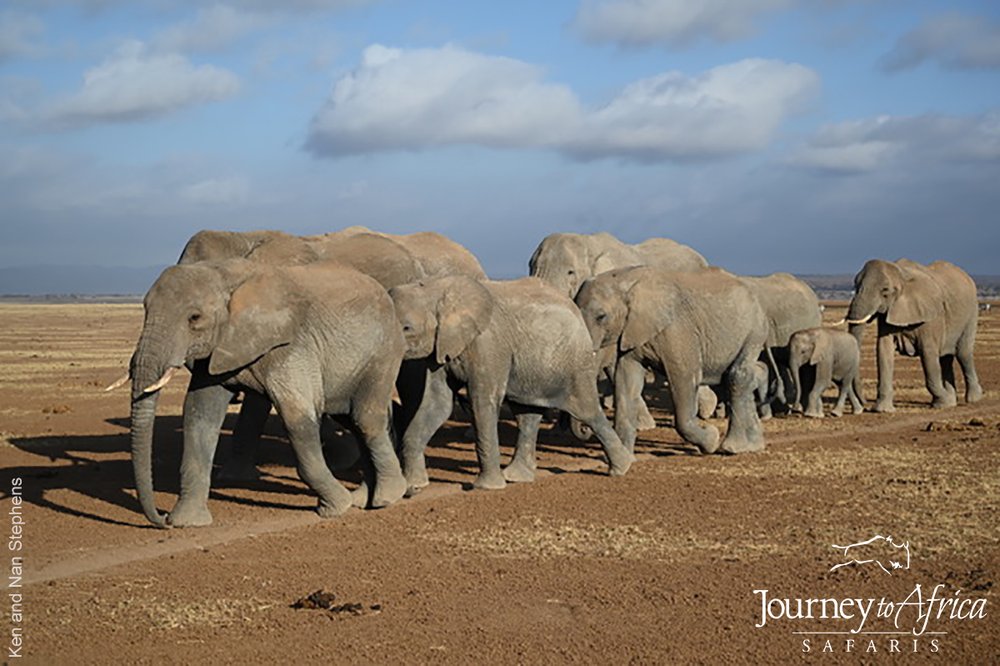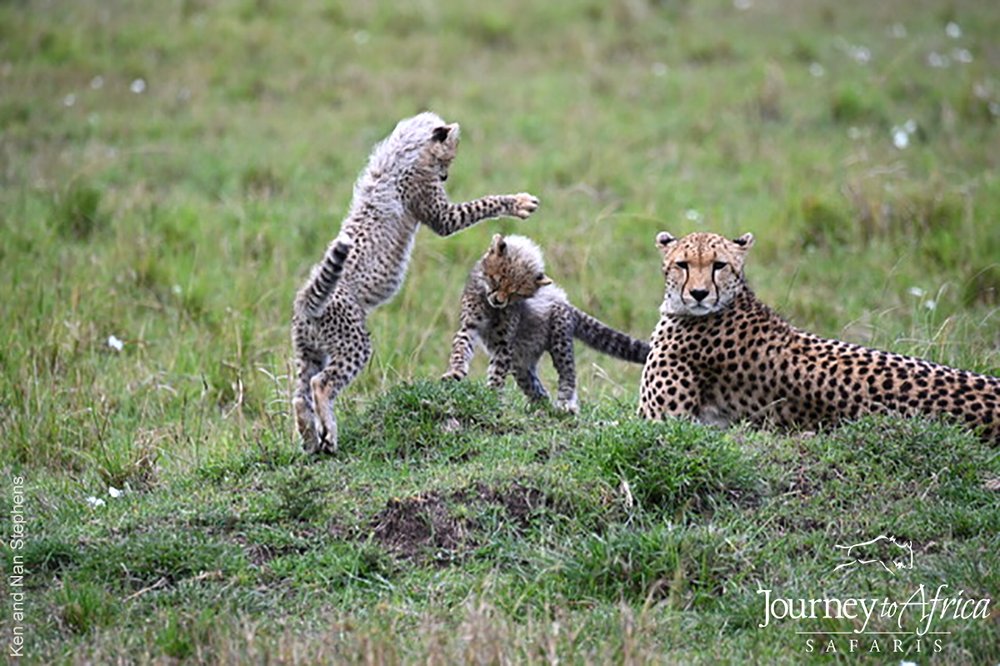 I could go on but I have to end it for now. I hope my thoughts are helpful and adequately indicate how much we truly enjoyed our entire adventure.
Asante thanks Ken and Nan for trusting Randy and I on your epic safari through Kenya and Tanzania. I look forward to sharing more of Africa with you in the future.
Let's discuss your Epic Safari in Kenya and Tanzania.
start your journey