Exploring Zanzibar Island – Best Dive Sites on Zanzibar Island
Zanzibar: Exploring the Wonders of Zanzibar Island's Coral Reefs and Marine
Zanzibar, East Africa's charming Spice Island, is renowned for its rich culture, pristine beaches and, most notably, its vibrant underwater world.
Located in the Indian Ocean, off the coast of Tanzaniathis archipelago offers some of the most breathtaking marine experiences on the planet.
Whether you are an experienced diver looking for thrilling depths or a beginner diver looking to stay close to the surface, that of Zanzibar coral reefs and marine life offer something extraordinary for everyone.
In this article, we will take you on an in-depth journey to explore the kaleidoscope of Zanzibar's marine life, including the best dive sites, snorkeling spots and valuable tips for scuba diving enthusiasts.
Water adventures await you in Zanzibar
Zanzibar's marine life is as diverse as the cultures that adorn its shores. It is a sanctuary for divers and snorkelers, benefiting from its prime location along the Swahili coast.
This ensures consistently warm waters and excellent visibility for most of the year. The coral reefs surrounding the archipelago teem with life, from the smallest and most colorful reef fish to the most impressive pelagic species.
Best dive sites on Zanzibar Island
Mnemba Atoll: Perched off the northeast coast of Zanzibar, Mnemba Atoll is not only a divers' delight, but also a vital marine conservation area. Its pristine coral reefs, lively schools of fish and the occasional sighting of dolphins or whale sharks make Mnemba Atoll an underwater paradise suitable for divers of all levels.
Pemba Island: For the experienced diver looking for adventure, Pemba Island is the place to be. Known for its steep drops and strong currents, Pemba's underwater landscapes are rugged and spectacular. The untouched reefs are home to rare species, including the enigmatic coelacanth, a living fossil that has barely changed for millions of years.
Bawe Island: Located near Stone Town, Bawe Island offers an assortment of dive sites. You can explore coral gardens, walk through underwater caves and observe macro marine life. The tranquil settings are suitable for both beginners and experienced divers.
Kizimkazi Reef: Located along the southern coast of Zanzibar, Kizimkazi Reef is famous for its stunning coral formations and the chance to swim with playful dolphins. Snorkelers are especially welcome here due to its shallow depths and calm waters.
Bank Leven: Located an hour by boat from Stone Town, Leven Bank is a submerged peak that attracts experienced divers. Its strong currents attract pelagic species and it is not uncommon to spot large schools of barracuda, trevally and sharks in this underwater wonderland.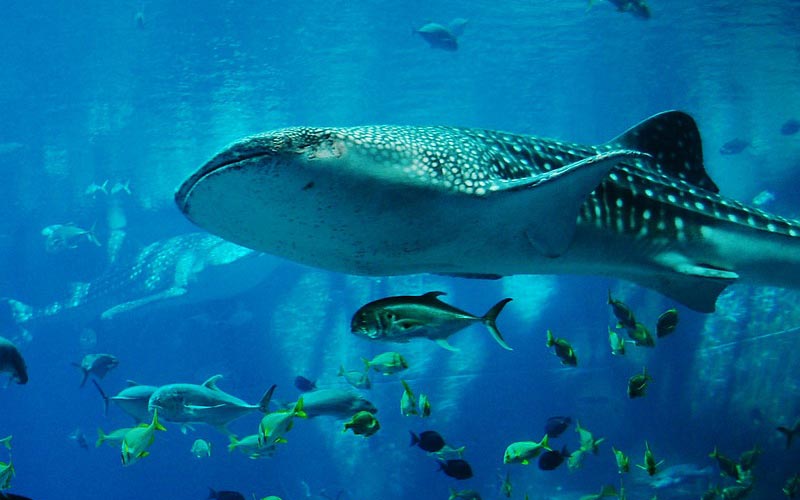 Snorkeling in Zanzibar – Best Dive Sites on Zanzibar Island
For those who want to discover the underwater world without diving, snorkeling in Zanzibar is an accessible and pleasant alternative. It requires no training or specialized equipment, making it a family activity. Some of the best snorkeling sites in Zanzibar include:
Nungwi: Nestled in the north of Zanzibar, the picturesque village of Nungwi is famous for its beautiful beaches and fantastic snorkeling opportunities. A short boat ride from Nungwi takes you to the coral gardens where you can spot a range of colorful fish and, with a bit of luck, sea turtles gliding gracefully through the water.
Mnemba Atoll: As mentioned, Mnemba Atoll is a mecca for divers, but it is also a paradise for snorkelers. Its shallow waters and rich marine life make it an ideal place to observe the underwater world from the surface.
Bawe Island: The tranquil, clear waters around Bawe Island are a snorkeler's paradise. You can explore coral gardens and swim among a variety of fish species without straying too far from shore.
Chumbe Island Coral Park: A short boat ride from Stone Town, Chumbe Island is a marine protected area that offers guided snorkeling tours. The park's eco-friendly practices make it a great choice for eco-conscious travelers who want to explore the vibrant underwater ecosystem.
Discovering marine life in Zanzibar
To truly appreciate the diversity and abundance of marine life in Zanzibar, one cannot help but be amazed by the diversity of species.
As you dive into the crystal clear waters surrounding the island, you may encounter graceful clownfish, colorful parrotfish, regal angelfish and the gentle giants of the ocean, sea turtles.
Additionally, keep an eye out for the acrobatic dolphins that often grace the sea with their presence.
Tips for Scuba Diving Enthusiasts – Best dive sites on Zanzibar Island
Safety First: Whether you are diving or snorkeling, safety should always be the top priority. Make sure your equipment is in good condition, stay within your skill level, and follow the advice of experienced dive operators. It's also a good idea to have travel insurance that covers diving and snorkeling activities.
Respect marine life: Fragile coral reefs and sea creatures must not be disturbed. Avoid touching or modifying the underwater environment. Enjoy the marine life from a respectful distance and only take photos and souvenirs with you.
Protect the environment: Preserving the environment is crucial in Zanzibar. Be environmentally conscious, avoid littering, and support eco-friendly practices. Responsible tourism plays an important role in preserving Zanzibar's marine ecosystems.
Learn about local marine conservation efforts: Many organizations and dive operators in Zanzibar are actively involved in marine conservation. Consider supporting their initiatives and take the opportunity to learn more about local efforts to protect the marine environment.
Travel in the right season: The best time for diving and snorkeling in Zanzibar is the dry season, which generally runs from June to October. During this period, visibility on the water is excellent and marine life is more active.
Conclusion of the best dive sites on Zanzibar Island
Zanzibar is a tropical paradise that attracts divers and snorkelers with its vibrant marine life and spectacular coral reefs. Whether you're exploring the depths of the Indian Ocean or floating leisurely on the surface, Zanzibar's underwater wonders are a sight not to be missed.
With its diverse dive sites, accessible snorkeling spots and commitment to marine conservation, Zanzibar is a premier destination for scuba diving enthusiasts looking for an unforgettable experience in the heart of the Swahili coast.
So, pack your swimsuit and get ready to dive into Zanzibar's aquatic playground, where a symphony of color and life awaits beneath the waves.
Please follow us on FacebookAnd Youtube Channel for more amazing information and tips